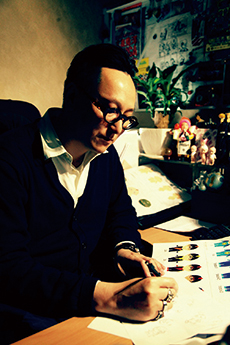 [ Dan Wong / Character Designer of Gee ]

Dan Wong is a big fan of Sonny Angel.
For over 20 years, he has been collecting toys and figures.
His collection of Sonny Angels includes more than 2,000 figures and he is known as a Sonny Angel expert.
Dan is a graphic artist and creative director working in emerging media.
His artistry led to illustrations parodying Sonny Angel…
and Gee came into the world!

"Gee is as lovable and cute as Sonny Angel.
He reminds us of the good old days of childhood innocence. He's so cool!"